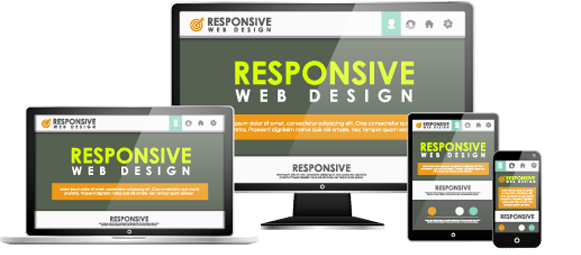 What is Responsive Web Design?
Today's Internet audiences capability is varied and covers a broad range of access speeds, devices, web browsers and screen resolutions. Our web design team works closely with you to develop a modern new layout for your website that reflects your image, interacts with your visitors, and improves your websites ease of use. The ultimate goal is that your website produce tangible results and measurable return on investment (ROI).
Do I Need A Responsive Website?
Responsive web design, also known as mobile friendly design is important as it allows your website to respond to the device, screen resolution or font size that your customers are using to view your services or products. A site that alters its appearance based on the device your customers are using (and not the other way around) allows a better opportunity to turn web visitors into paying customers. Mobile sites are here to stay,  in fact, in April 2015 Google announced that it will start to give a priority to websites that are mobile friendly and rank them higher in their search engine. Take a look at this Google Mobile Friendly Tool to see if your website passes the Googles test. If it does not, then you could be missing out on potential customers.
Responsive Design vs A Mobile App
We get this question a lot. The main reason not to develop an App versus doing responsive web design is that with an App, you need to have your customers go to their Apple/Android Store and download it before they start to interact with your brand. Precious time is lost while they await downloading the App.  Most companies that have an App also have a mobile-friendly website, if you're only going to invest in either a responsive site or an App, we recommend the responsive website first. Moreover,  you have to pass Apple's strict guidelines in order to offer your app in the Apple Store. Whereas responsive design doesn't require you to comply with these terms of service.  To learn more about the benefits of responsive redesign, or to get a price quote, please contact us.